September 5, 2016 2:03 am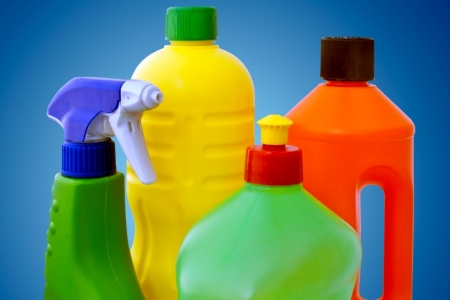 Nobody knows how to clean faster and more thoroughly than a hotel housekeeper. To cut down on the time you spend cleaning, use these tips, courtesy of Radisson Housekeeping Manager Maria Stickney:
Clear the Clutter
– Removing the clutter eliminates the temptation to dust or mop around things. Clear away towels, cups, glasses, reading materials—and even the bath mat—from the counters and floors before you begin to clean.
Corral the Tools
– Fill a plastic bin or bucket with all your cleaning supplies Keeping everything together cuts the time it takes to get the job done.
Do the Bathroom(s) Last
– Starting in other rooms means there's less chance of transporting bathroom bacteria to the rest of the house.
Give Drapes a Whack Between Dry Cleanings
– Doing so knocks dust to the floor, where it cam easily be swept up or vaccuumed.
Give Products Time to Work
- Spray the shower walls and toilet with your cleaning agent, and then leave it to do its job for several minutes. Use that time to clean the counters, mirrors, medicine cabinet and windows.
Have a Toothbrush on Hand
– They are great for cleaning between tiny cracks in tile and elsewhere, such as around the bottom screws of the toilet.
Use Microfiber Cloths
– They are the most efficient. Second-best are 100-percent cotton cloths, such as old t-shirts, slightly dampened. Avoid terrycloth and polyesters, which only create more dust.
Vacuum Before You Mop
- Always vacuum (or sweep) before you mop. When it's time to mop, start from the far corner and make your way to the exit.
Vacuum into the Room, Then Out
– Start from the entrance and move toward the walls, then vacuum your way out again to cover the main traffic areas twice.
Published with permission from RISMedia.