May 17, 2017 12:51 am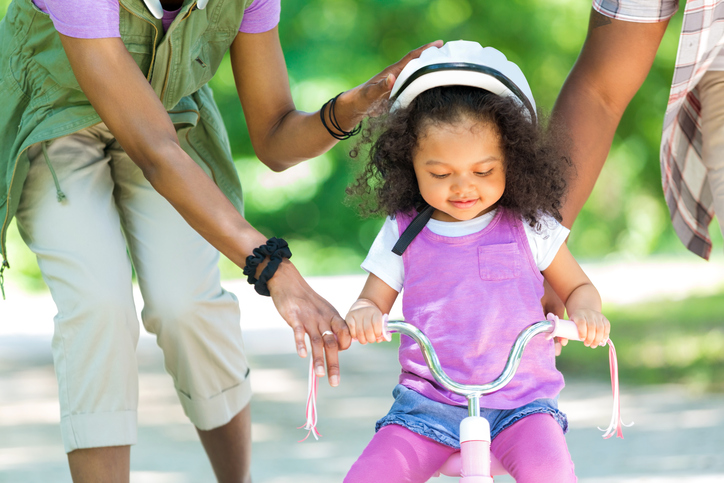 Worried about your kids' safety when they're out on their bikes, scooters, or other wheeled toys? Perhaps you should be. More than 426,000 children – nearly 50 every hour – visited an emergency department (ED) in 2015 due to a wheeled sports-related injury.
A new report from Safe Kids Worldwide and Nationwide's Make Safe Happen program reveals alarming news about the risks kids take when riding bikes, scooters, skates and skateboards. Nearly 40 percent of the 1,600 parents surveyed admitted that their child doesn't always wear a helmet while riding.
The report shows a clear need to educate families about the very real injury risks for their children while riding and how to protect them. Below are some of the study's top findings.
Why Aren't Kids Wearing Helmets?
Some kids don't wear helmets because their parents don't require it. Nearly half of parents said that they or the child's other parent don't always make them wear it.
Twenty-five percent of parents said that their child simply won't wear helmets, saying they find them uncomfortable or uncool.
Are Kids Wearing Other Protective Equipment?
Less than 1 in 5 parents of children who scooter and less than 2 in 5 parents whose kids skate said their children always wear knee or elbow pads.
Parents of children who skateboard reported even lower numbers, with less than 1 in 3 saying their children always wear knee or elbow pads and less than 1 in 5 reporting they always wear wrist guards.
How Can Parents Protect Kids?
- Wear properly-fitted helmets, which are the best way to prevent head injuries and death, for every ride.
- Ride in safe locations like sidewalks, bike paths or bike lanes whenever possible.
- Follow the rules of the road.
- Check all equipment at the start or end of every season.
- Ride together until kids are comfortable enough to ride on their own.
Source: safekids.org.
Published with permission from RISMedia.