March 17, 2016 4:30 am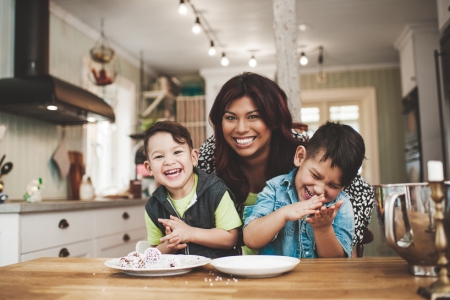 Raising well-behaved and conscientious kids is one of the joys of parenthood—but given the mercurial nature of young children, it is not always an easy task.
The lifestyle editors at ABC News recently interviewed a panel of child-rearing experts, including early childhood education professors from several universities. They suggest five tips to help you raise responsible children:
1. Give Them Chores Early
– Studies have found that one good predictor of a child's success is that they begin helping with chores by the age of two or three, beginning with putting away their toys. Doing household chores instills a sense of cooperation with others and trains them to take pride in accomplishment.
2. Make Your Expectations Clear
– Set clearly stated rules about what you expect of your children and the consequences of not living up to them—and follow through. If your child is expected to be responsible for getting his own things to and from school every day, for instance, then don't go running to school to deliver the book report he left behind on the kitchen table.
3. Set a Good Example
– Give your child plenty of opportunity to observe your own responsible behavior—keeping appointments, doing household chores, volunteering and more. Children observe more than we sometimes think they do, but talk to your child about what you are doing—and why—as you go through your daily routine.
4. Reinforce Responsible Behavior
– When your child exhibits responsible behavior, reinforce it. Tell your child how good it makes you feel when she sets the table or takes out the trash without being asked. Reward her good behavior by having extra story time or playing a favorite board game.
5. Expect Them to Make Mistakes
– Children's operating systems are not fully developed. They may be forgetful or easily distracted—and sometimes stubborn or defiant. If a chore is neglected, offer a firm reminder and refer back to number two or four above to manage the situation.
Published with permission from RISMedia.