April 27, 2016 6:30 am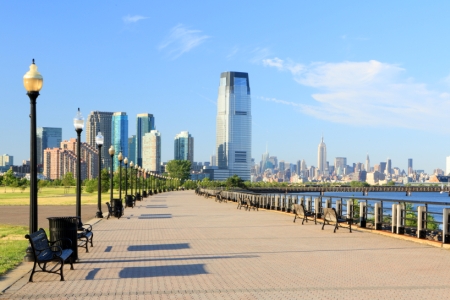 Average rent prices may have dropped 0.4 percent in recent months, but in coastal communities, they're increasing, according to ApartmentList.com's recently released National Rent Report.
Cities on the coasts continue to be the nation's most expensive, as the Eastern Seaboard, California and the Pacific Northwest make the site's list of "Top 10 Cities with Highest Rents."
Once again, San Francisco, Calif., takes a commanding lead as the most expensive city in the nation for two-bedroom rents, averaging $4,800 a month.
Washington, D.C. is the nation's fourth most expensive city, with two-bedroom units now averaging $2,980. A one-bedroom averages $2,200.
Not surprisingly, Seattle, Wash., comes in eighth for most expensive rents, with a median two-bedroom price of $2,460.
Markedly, Jersey City, N.J., and Stamford, Conn., have shown double-digit gains in rents, as well.
Notable cities from the interior that barely missed the cut include Minneapolis, Minn. (#15), Denver, Colo. (#17), and Dallas, Texas (#22).
What about the fastest-growing rents?
• Orlando, Fla., had the third-largest increase in rent nationwide, with a 9.0 percent increase over last year. A two-bedroom apartment now costs $1,100.
• San Jose, Calif., came in seventh place for highest rent increases, with two-bedroom prices up 7.8 percent over the last year. A two-bedroom apartment now averages $2,650.
• Just behind San Jose, Austin, Texas, claims the eighth spot for fastest-growing rents at 7.7 percent over last year. A two-bedroom apartment now averages $1,500.
All data come from the several hundred thousand listings on ApartmentList.com.
Published with permission from RISMedia.