June 2, 2016 1:03 am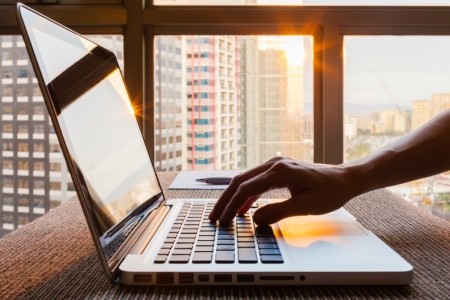 Freelancing has become a viable option in today's high-cost business world, as more working people and stay-at-home parents supplement income with contract jobs. While many freelancers don't make large sums of money – the average for professionals is between $25,000 and $75,000 – it can be enough to support a family on the high end, and allow for extras even on the low end.
However, there are freelance positions that pay well - especially if you capitalize on your previous experience and training, say the editors at Kiplinger Magazine. It will take some salesmanship, and it may not be easy to find your first few gigs. The best paying freelance jobs are available in these fields, according to Kiplinger:
Legal Work
– If you are trained as a lawyer or paralegal, look into freelancing. Patent lawyers can demand $112 per hour, intellectual property lawyers up to $120 an hour, and even run-of-the-mill legal consulting pays about $70 an hour.
Marketing
– If you have a marketing background, you can earn an average of $50 an hour creating brand strategies, utilizing social media and bolstering customer relationships. Find a company or career professional who likes what you do, and you could have a long-term, flexible job.
Photography
– The competition is stiff, but if you have talent and build a portfolio that showcases your work, you can earn $2,000 or more to photograph a wedding or special event, and $100 an hour (or more) for portrait photography.
Programming
– Computer programming can be done from anywhere. If you know how to program, and have experience and a portfolio, you can make about $60 an hour freelancing.
Recruiting
– Use your human resources know-how to find strategic employees for big companies, many of which prefer to outsource the search. A good recruiter working part-time can earn as much as $46 an hour.
Translation
– If you know two or more languages, there are translation gigs for you! Translating to and from Korean pays well, as does Spanish-English translation, but there are opportunities for almost every language combination. You can make between $25 to $40 an hour, depending on the task.
Writing
– Good professional writers are in demand by many companies and publications. Find a specialty in a field you know and you can earn an average of $55 an hour.
Published with permission from RISMedia.